If you have been searching for "how to become a digital marketing expert, " you can stop your search. The article is about how to become a digital marketing expert in three months, and you will find the detailed steps here.
How do you become a digital marketing expert? Most people assume that becoming a digital marketing expert requires years of study, and even then, they're unsure how to go about it. It's pretty simple. You don't need fancy training, degrees, or years of experience. I'll show you how to become a digital marketing expert in three months.
The internet has transformed the world of marketing and business. It is no longer just a way of promoting your products or services. Today it has become an industry that involves creating digital content, social media campaigns, SEO strategies, paid search, and so on. To be successful, you need to understand the ins and outs of this digital marketing world.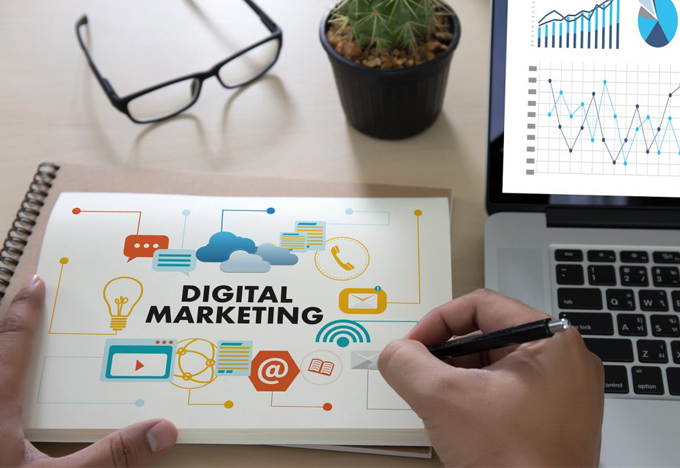 Learn The Key Concepts of Digital Marketing
Here's a list of the most important concepts in digital marketing.
1. Understanding the Customer Journey
When we talk about customers, we're talking about the people interested in buying your product or service. They're the ones that have already decided they want to buy from you.
What's their journey to purchase? What's their journey to find you?
What do they need? What are they searching for? How do they expect to find you? Understanding this journey is vital to your success.
This is the art of ranking #1 on Google and other search engines such as Bing and DuckDuckGo. In recent years SEO has become more accessible to new learners, and blogging has become somewhat saturated.
SEO competition is at an all-time high. How can you fight against such strong odds?
3. Content Creation
Content creation is the lifeblood of digital marketing. The more you create, the more your website will rank.
The art of writing content is about knowing your audience, crafting useful and engaging content, and publishing it at the right time.
Learn The Basics Of Email Marketing
Email marketing is a powerful tool for businesses and brands alike. It is a proven way of connecting with your audience and is incredibly easy to set up.
When it comes to email marketing, you need to know many things. For example, you need to know what makes a good subject line, what to include in your email, how to build an email list and more.
What is email marketing? We'll teach you all of the basics and more. We'll cover the following:
How to start building an email list
What to include in an email
How to make an email list
How to create an email drip campaign
How to send an email
What is the best email service the provider?
What is the best email marketing app?
What is the best email autoresponder?
And much more!
Learn How To Use Social Media Marketing
You probably think marketing and social media go together like peanut butter and jelly. However, social media marketing is much more than just posting pictures of your breakfast on Twitter and Facebook. It's an entire digital marketing ecosystem encompassing everything from paid search to email marketing, affiliate marketing, and even mobile apps. It's important to learn the fundamentals of social media marketing because if you don't, you won't be able to succeed. After all, you can't be a jack of all trades, and it's better to specialize.
Learn How To Use Google Adwords
If you're interested in learning more about digital marketing but don't know where to start, Google Adwords might be the perfect solution. This free marketing tool allows you to promote your website, product, or service to potential customers.
It's easy to use. You create a campaign, select keywords relevant to your business, and then select a budget. If you spend more than you have allocated, Google will charge you based on your cost-per-click. The rest is up to Google. You can also pay for clicks. You can see what each click costs you and adjust your budget accordingly.
Learn How To Use Online Marketing
Learning how to market online has never been easier. With the growth of the internet and social media, it's now possible to know anything anytime, anywhere in the world. While the internet is full of information, finding what you're looking for is not always easy. Luckily, you can quickly master the art of digital marketing through online courses, blogs, and other resources.
Frequently Asked Questions Digital Marketing
Q: What's the most difficult part about becoming a digital marketing expert?
The most difficult part is the time commitment. There is no way around it. You have to dedicate a great deal of time to it to be successful.
Q: Why is it important to be an expert in digital marketing?
A: With so many companies using digital platforms and social media, companies must be knowledgeable about digital marketing. There are many avenues to reach people online, and the cost can be extremely low compared to traditional advertising.
Q: How can you effectively use social media platforms?
A: The most effective way to use social media platforms is by using them as a marketing tool.
Q: How should you approach learning about social media?
A: I suggest you study online blogs and watch video tutorials.
Top 3 Myths About Digital Marketing
1. You need a degree to become a digital marketing expert.
2. No free resources can help you learn digital marketing.
3. You can become an expert in digital marketing in 3 months.
Conclusion
When it comes to digital marketing, there are many different paths to becoming a success. While each approach has its merits, I recommend starting with SEO because it's one of the easiest ways to get started. If you want to get a head start on digital marketing, check out this tutorial on how to get started with SEO. This will allow you to create a successful web page for which people will be searching. Then, once you've made a good-looking page, you can begin promoting your business on social media. To do this, you'll need to create an online presence.