Choosing the right customer relationship management (CRM) system can feel like navigating a labyrinth at times. Among the various decisions to make, choosing between Salesforce Lightning and Salesforce Classic can seem quite daunting. These two user interfaces, both offered by the globally recognised Salesforce platform, come with their unique strengths and limitations.
This post dives into the distinguishing characteristics of each, helping you determine which is the most suitable for your business.
Before proceeding, it's worth noting that both Lightning and Classic are part of the same Salesforce platform. The key differences lie in their user interfaces, feature sets, and customisation options. And remember, if you ever feel overwhelmed by the complexity of these choices, it's never too late to brush up on your Salesforce training.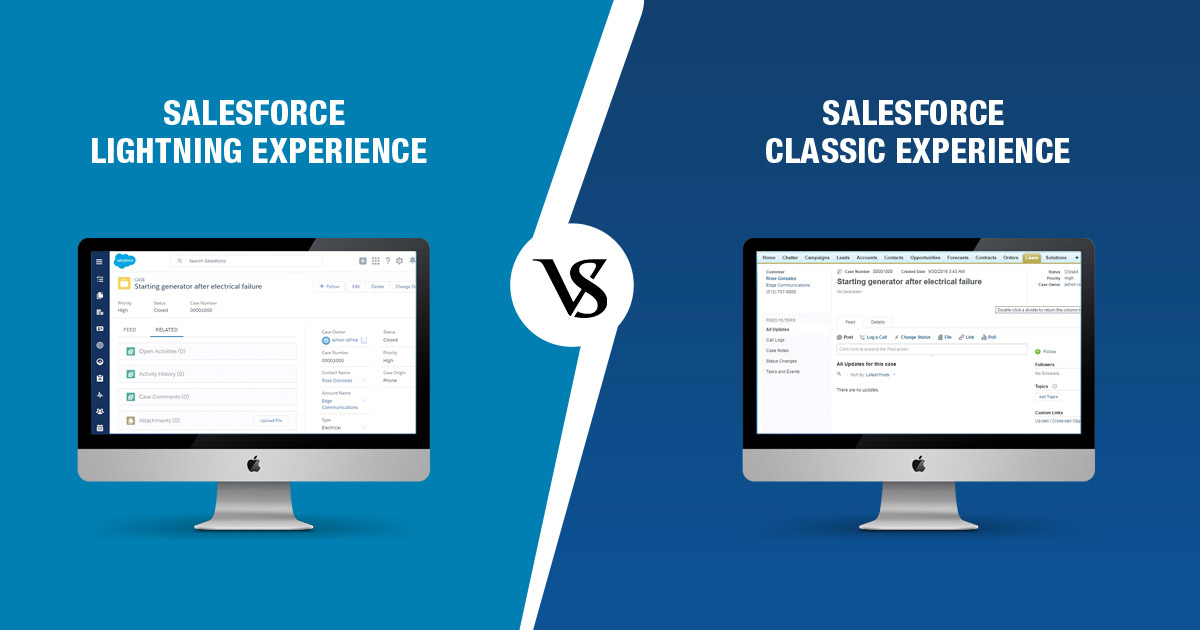 Salesforce Classic: Tried and True
Launched in 1999, Salesforce Classic is the original Salesforce interface. It's built around a tab-based design, where each tab represents a specific module like leads, contacts, or opportunities. While the user interface may appear somewhat dated compared to more recent CRM offerings, it's rich in features and allows for extensive customisation.
Many businesses appreciate Salesforce Classic for its simplicity and reliability. If your team is already well-versed in Classic and finds its layout intuitive, making the switch to Lightning might not be necessary. Salesforce Classic offers all the standard CRM features, such as lead management, opportunity tracking, and report generation.
Salesforce Lightning: Modern and Dynamic
Introduced in 2015, Salesforce Lightning is a complete reimagining of the Salesforce interface – it brings a more modern, app-based look and feel to the platform. Users can customise their workspace using Lightning App Builder, creating a personalised experience that aligns with their workflow.
Lightning boasts several exclusive features not available in Classic. For instance, the "Kanban" view offers a visually pleasing and intuitive way to manage opportunities and leads. Other Lightning-exclusive features include integrated email, calendar syncing, and Einstein Artificial Intelligence capabilities.
Despite these advantages, transitioning to Lightning can come with a learning curve, especially for those familiar with the Classic interface. Additionally, some legacy features from Classic aren't fully compatible with Lightning, which could potentially disrupt certain workflows.
Making the Decision
When choosing between Salesforce Lightning and Salesforce Classic, there's no universally "correct" choice – it ultimately comes down to your business's specific needs, resources, and capabilities.
If your organisation values a modern interface with a host of innovative features and doesn't mind investing time in training and transition, Lightning is a promising choice. However, if your team is comfortable with Classic and it meets all your requirements, the extra effort to switch may not be worth it.
For those still undecided, Salesforce provides a "Lightning Readiness Check" tool to evaluate your organisation's preparedness for the transition.
As you ponder this decision, remember that continuous learning is key in the rapidly evolving world of CRM
In conclusion, both Salesforce Classic and Salesforce Lightning are robust CRM solutions, each with its own strengths and considerations. Your choice between them should reflect your business's unique needs, the skill set of your team, and your readiness to embrace new features and potential changes to workflows. Regardless of the choice you make, Salesforce is a platform designed to enhance your business operations, enabling you to serve your customers more effectively. Good luck!